Justin Bieber & Selena Gomez Spark Reconciliation Rumors After Riding Segways Together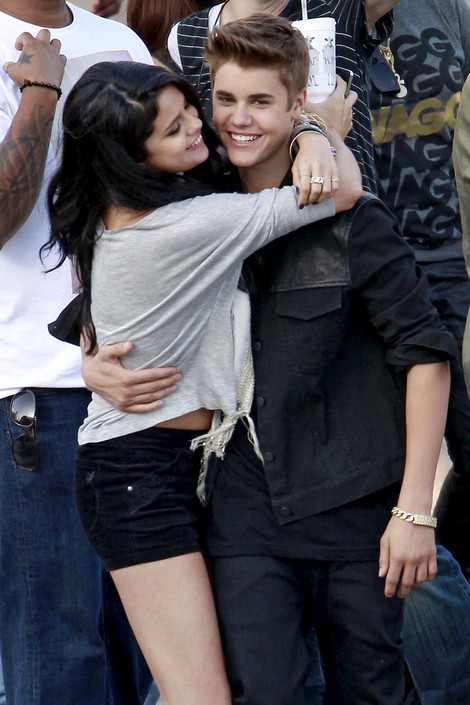 Fans are wondering if Justin Bieber and Selena Gomez are back together after they were spotted yesterday riding segways together in The Oaks, a gated community in Calabasas, Calif., where the "Believe" singer lives.
Twitter user Nick Sanitsky posted a picture of the duo with the caption: "Bieber and Selena segwaying in the Oaks. She was so nice, so he yelled at us."
Sanitsky claimed Bieber and his bodyguards were rude while Gomez intrigued him.
In a series of tweets, he wrote: "Shoutout to @justinbieber for holding up all the traffic in the Oaks. Grow up....Thanks to @justinbieber told us to f*** off, and his bodyguards blocked the road, so hello to my new followers!...Gotta admit, I was kinda starstruck by @selenagomez but @justinbieber ruined the moment."
The couple split up in 2012 after a two-year relationship. The singer/actress' family reportedly tried to keep the two of them apart.
Back in August a source told Life & Style magazine: "They told her Justin was a really bad person. They said she has to rid him from her life, otherwise they can't be part of her life - her new baby sister included. There were tears from everyone and Selena was devastated."
Last month Gomez canceled a month of touring in Asia and Australia, telling fans: "I need to spend some time on myself in order to be the best person I can be."
Rumored reasons for her step back from the spotlight ranged from drug use to the disease Lupus. No further details have been released.
Bieber, meanwhile, recently told fans he was retiring from music, but his management later stepped forward and said the singer was just "kidding."