Justin Bieber & Selena Gomez Photographed Looking Cozy (& Drinking Beer) At Party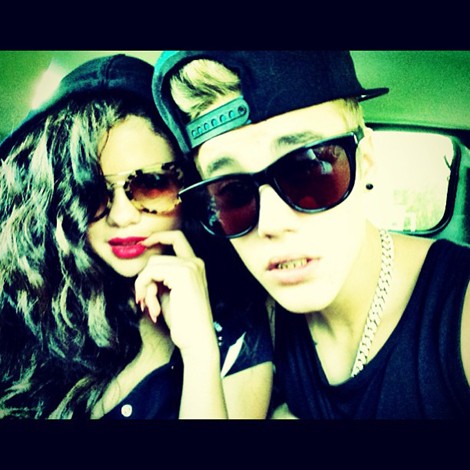 It appears that Selena Gomez and Justin Bieber may indeed be together again. The couple was photographed hanging out together at a July 4th party at a home in Hollywood Hills.
In the image, published by TMZ.com, Gomez is standing in a pretty white summer sundress while Bieber is right behind her pressing himself against her and holding onto a beer (even though he's underage).
The pair definitely look like they're more than friends.
The couple broke up in December after two years together, and Gomez reportedly decided to give him another chance if he grew up a little. The 19-year-old has been behaving badly over the last few months with antics including speeding around in his neighborhood, sneaking into 21+ clubs, urinating into mop buckets.
Sources told TMZ that Selena resisted reconciling with Bieber because of his poor public image due to his bad behavior in public.
He's getting a second chance. So let's see if he blows it.