Justin Bieber Says Mariah Yeater Won't Be The Last To Accuse Him Of Fathering A Baby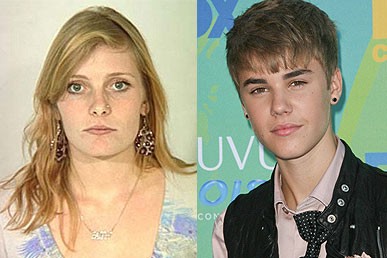 Justin Bieber is convinced that Mariah Yeater, a 20-year-old woman claiming that he's the father of her three-month-old baby, who she became pregnant with after allegedly having sex with him backstage at a Los Angeles concert last year, won't be the last to make such accusations.

Justin has denied the story and will take a DNA test to prove he's not the father, according to TMZ.com, after which he plans to sue Yeater to show others that these kinds of accusations won't be tolerated.

But he feels that Yeater's story still might prompt others to come forward with similar accusations.

"It's the first time that something like this has happened, so it's kind of really crazy. I'm sure it won't be the last (time) but it's just sad that it has to happen like this. I mean, it's just weird that people automatically assume that it was true. But I knew eventually it would die down," he tells TMZ.com.

"There's a lot of people that get accused of different things, especially in my business. It's something that comes with the territory. There's a lot of lies that happen and you just gotta focus on what's important. I stay away from all that stuff. I really have been so busy promoting my Christmas album, I haven't had any time to be on the computer."

But now new records show that Yeater, a high school dropout, was arrested shortly after getting pregnant on battery charges after slapping an ex-boyfriend. She pleaded not guilty.

Yeater then claimed that that ex was the father of the child, but he also denied the allegations.

And whoever the real father is still remains secret, as she's told no one because she had originally planned to give the baby up for adoption.

In the highly unlikely case that Bieber is the father, he faces paying up to $260,000 a month in child support.

When asked about the situation, Justin revealed that he's getting a little fed up with the controversy, even though it's only been going on for a few days.

"[I'm a] little bit [tired of it]," he says. "People saying, 'Are you going to be a father?' and all this stuff. Someday I will be, but not any time soon."
And regardless of the outcome, Justin's girlfriend, Selena Gomez, is apparently sticking by his side. The couple was spotted in Belfast, Northern Ireland on Saturday holding hands and attending a dinner ahead of Sunday's MTV Europe awards ceremony.