Justin Bieber Says Grueling Schedule, Homesickness Caused London Meltdown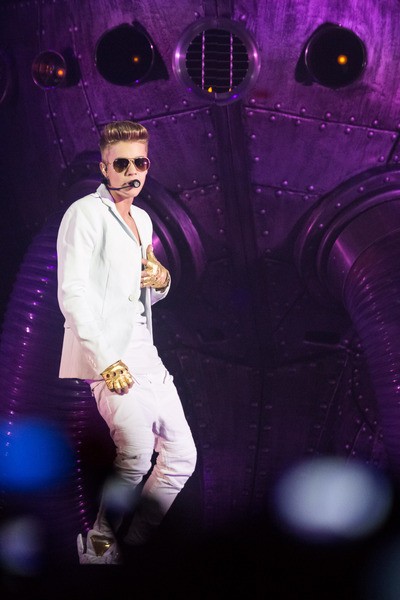 Justin Bieber says a rigorous schedule, grueling daily workouts and homesickness are to blame for his recent bad behavior in London.
The 19-year-old singer made headlines around the world last week after he arrived two hours late for a concert, was hospitalized after faining backstage, and verbally attacked a photographer.
He also complained about having the "worst birthday" when he and his entourage were prevented from entering a club because there were underage members in his group.
At the end of his 10-day stay in Britain, the pop star was video taped threatening to "beat the f**k out of" a paparazzo outside his London hotel.
He has since spoken out about his bad behavior. He told German newspaper Bild: "It was a hard week. I was working out every morning and had a huge show every night.
"When people are pushing their camera in your face all day long and yell mean things at you (it's hard). I'm only human, too. I'm far away from home, I miss my family, my siblings and my friends."
The singer canceled a concert in Portugal due to low ticket sales, and on Monday Bieber made a pit stop in Amsterdam where a source claims he was spotted smoking marijuana at a coffee shop.