Justin Bieber Rips Patrick Carney Following Grammy Snub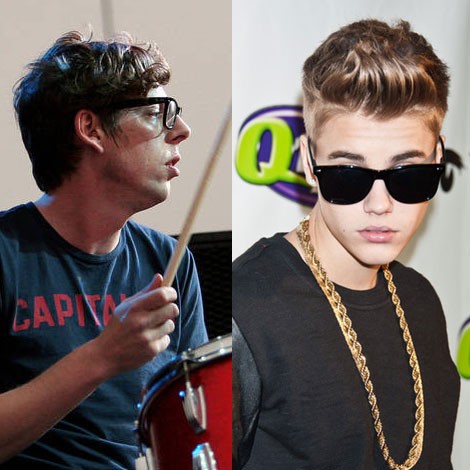 Justin Bieber and Black Keys drummer Patrick Carney were unlikely adversaries - until Carney made a comment about Bieber's Grammy snub.
Carney told TMZ, "Grammys are for, like, music, not for money... and he's making a lot of money. He should be happy," when he was asked about the pop star's lack of nominations this year.
"The black keys drummer should be slapped around haha," Bieber grumped on Twitter after the comments. It was then re-tweeted by some 36,000 of Bieber's adoring fans. You know, the same ones that cut themselves to keep Bieber from smoking pot. Watch your back, Patrick!
Bieber had a busy weekend despite not attending the Grammys. He hosted Saturday Night Live and performed as the musical guest. He then attempted to draw his audience away from the Grammys telecast with a live-stream. Unfortunately, the website was unable to keep up with demand from the Beliebers and crashed the stream twice.
"Since nothing is working and im super upset i feel i gotta make it up to u. i should post a new song on twitter so you can still be excited," Bieber tweeted with a link to an apology video featuring himself topless listening to a snippet of a new song.