Justin Bieber Reveals New Arm Tattoos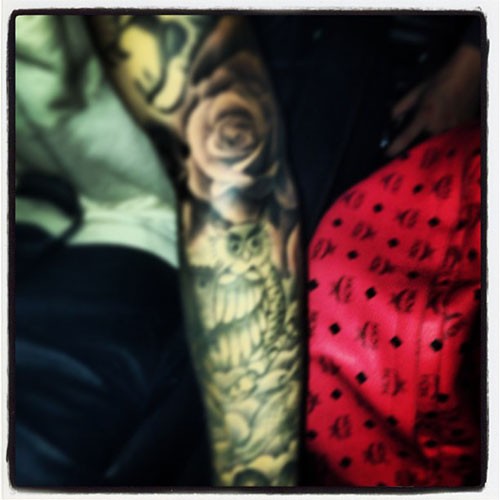 Justin Bieber unveiled new art on his left arm after spending 4 hours in a tattoo parlor - and now there's barely any skin left to cover!
Bieber had almost his entire arm marked up at Bang Bang's tattoo parlor in New York City yesterday, filling in the gaps left from the numerous tattoos already on his bicep (a tiger) and his forearm (a scene with an owl and fish).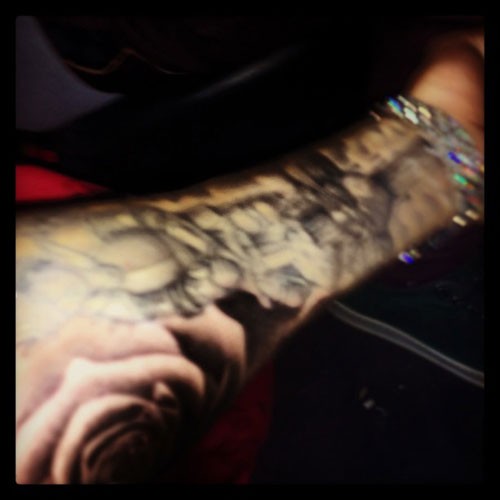 Bieber posted pictures to Instagram of the tattoo - but it appears he took the photos himself, so they're very blurry. However, you can make out a rose bridging the gap between the tiger and the owl. He now has ink from his wrist to halfway up his bicep.
Fan reactions varied, with some asking him to stop getting tattoos and others telling him to do whatever he wants.
Perhaps some of the fans angry with his ink were the same fans throwing things at him during his recent concert in Newark. The pop star had to pause his show to plead with the crowd to stop tossing junk on stage.