Justin Bieber Responds To Seth Rogen Calling Him A 'D**k'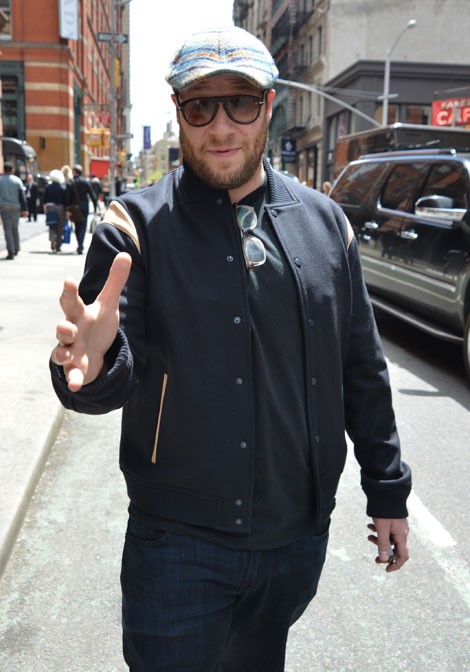 Actor Seth Rogen has been bashing singer Justin Bieber, and the pop star has finally spoken out about the situation.
Back in January, Rogen, 31, criticized Bieber, 20, after he was caught drunk driving and drag racing in Miami, Fla. The actor wrote on Twitter: "All jokes aside, Justin Bieber is a piece of s**t." His post was shared by more than 70,000 people within four hours.
On Monday, Rogen was a guest on "The Howard Stern Show," and he told the radio host that he first met Bieber backstage at a German talk show after the singer requested a meet and greet. Bieber reportedly acted rude after they were introduced.
Rogen explained, "(I thought) What the f**k, I don't want to meet you! Don't act all nonplussed to meet me. I didn't want to meet you. I was like, 'He's a little bit of a motherf***er. Whatever. He's a bit of a d**k.'"
He added, "I met him a few times. He's a good example of someone who you meet, who you think you are going to hate, then you get to hate him. You meet him and he lives up to every one of your expectations."
Bieber responded to Rogen's harsh criticism on Thursday, writing on Twitter: 
Seth Rogan sorry I didnt bow down when I asked 2 meet u was probably a bit shy and didn't want to be over the top but still. love ur movies.

— Justin Bieber (@justinbieber) May 8, 2014
The singer didn't lash out as expected. Is he maturing a little?