Justin Bieber Reportedly Spit In Neighbor's Face, Threatened To Kill Him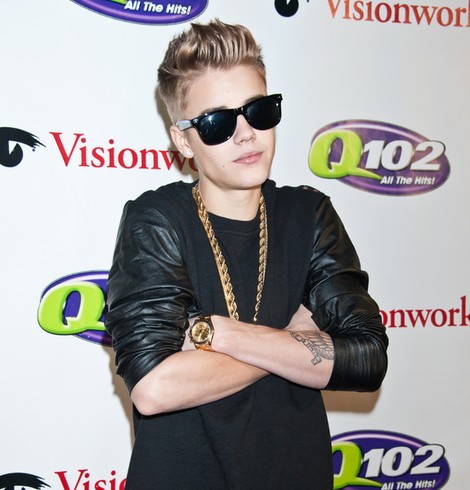 New details about the recent feud between Justin Bieber and his neighbor have emerged, and if they're true it doesn't sound too good for the singer.

Bieber's neighbor told L.A. County Sheriff's deputies in a police report that Justin spit in his face and threatened to kill him, according to TMZ.com.

The singer returned home from a concert in Poland on Monday, and Tuesday morning his Ferrari arrived at his Calabassas, Calif., home on a flatbed truck. Bieber then took the car for a spin around the block -- at speeds alleged to be near the 100-mile-per-hour range.

The 47-year-old neighbor, who has three kids, confronted Bieber over his reckless driving in the neighborhood, telling him, "You can't drive like this!"

The report says that Justin told his businessman neighbor to "get the f--- out of here," spit in his face; and then said, "I'm gonna f---ing kill you."

The neighbor filed battery charges against the singer on Tuesday and reportedly has no plans to let the incident go.

Bieber's security guards escorted the man off his property and claim that there was no contact between the two men.

Other neighbors have also confirmed that the pop star was driving too fast in the area.

Earlier this month Justin threatened a photographer in London after nudging him out of the way to get to his vehicle. The photographer made a few nasty comments to Bieber, to which he replied, "What the f--- did you say? What did you say? I'll beat the f--- out of you."


UPDATE: Justin claims he didn't spit on his neighbor, nor did he make any threats. And the singer's reps have now accused the neighbor of trespassing during the incident.