Justin Bieber Releasing A New Song Every Monday For 10 Weeks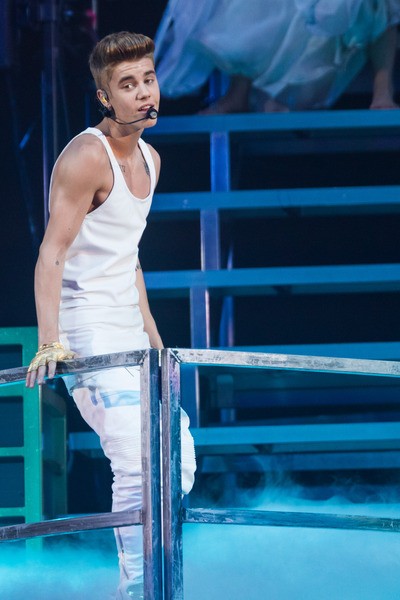 Justin Bieber simply has too much music, apparently. The pop star will be releasing ten songs over ten weeks in an event he calls Music Mondays.
Bieber tweeted yesterday, "Sunday Midnight #heartbreaker #MusicMondays #10weeks." He also shared the cover art for the single Heartbeaker on his Instagram account. The first song will be released at midnight Sunday.
Bieber's manager Scooter Braun had previously hinted that the star's new music wouldn't follow the usual album release schedule. He told MTV, "We decided there needs to be a way to release these songs in a different way than the normal album and be able to allow him to express himself in music while dealing with so many different bulls--- stories every single day."
One of those "bulls---t stories" was the case against Bieber for allegedly speeding about his Calabasas neighborhood in one of his sports cars and spitting on his neighbor. TMZ reports that the cases against Bieber were rejected by the District Attorney, who called Bieber "immature."
Kanye West had a similar music series when he started G.O.O.D. Fridays and gave fans 15 tracks or free in a lead up to the release of "My Beautiful Dark Twisted Fantasy" in 2010.