Justin Bieber Releases 'PYD' For #MusicMondays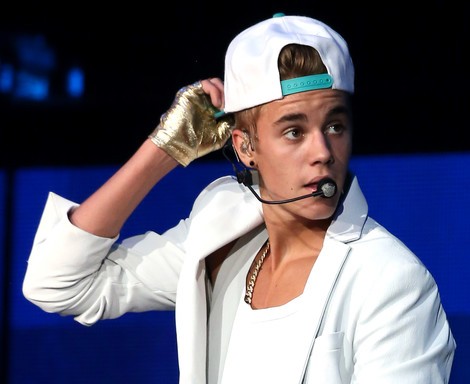 Can you believe it's been seven weeks of #MusicMonday already? Justin Bieber released the seventh tune in his weekly social media project this morning, offering up PYD with R. Kelly.
While the new song is about girls, just as all of the other ones have been, at least he is singing about being with one, rather than losing one… and with R. Kelly around, you know the song is about getting physical.
The song's acronym stands for "put you down," which is more of a euphemism for sex and less a term for euthanization. In the tune Bieber sings, "From the door to the wall/Coffee table, girl get ready/I'mma put you down (PYD PYD PYD)/All the way down (PYD PYD PYD)/From the stove, to the counter, to dining room table, are you ready?"
R. Kelly tweeted before the song hit, "My track with @justinbieber drops at midnight tonight. Excited about this one, it's gonna be another classic."
With his troubled South American tour behind him, Bieber is now jetting off to New Zealand and Australia. However, negative stories are already cropping up about the pop star - although they have more to do with interest faltering. News.com.au reports that tickets can be had for 50% off from secondhand dealers, as Aussies have moved on to One Direction - who hit the country last month.