Justin Bieber Releases 'Confident' For Final #MusicMondays - Listen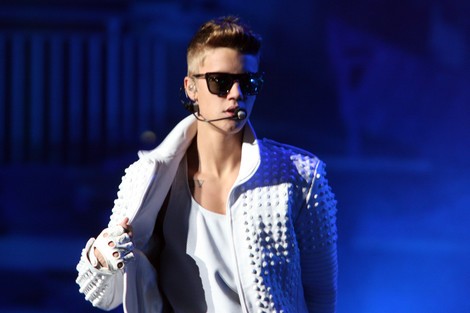 Justin Bieber ended his ten weeks of Music Mondays with a little help from up-and-coming star Chance The Rapper.
While "Confident" is certainly more upbeat than some of the more somber offerings from Bieber, it's still about a girl - and would you believe it's about a foreign girl?
Bieber sings, "I ain't never seen nothing like that / Like a fantasy in front of me / I think that something special's going down /That's right I think she foreign / Think she foreign, got passports / Mi amor started slow, got faster."
Seems interesting that Bieber is singing about foreign girls, considering he has been spotted with a few while on his world tour, and not in the best circumstances.
That aside, Chance The Rapper, a Chicago rapper who is also appearing on Donald Glover's upcoming Childish Gambino album "Because the Internet," gets the chance to rap a verse near the end of the song.
With Music Mondays over Bieber is now working on "Journals," a collection of songs that will be available December 16. All of his Music Monday tracks will be in the collection along with five unreleased songs. There will also be videos and a trailer for his upcoming movie Believe.
Journals will be available on iTunes, where fans who bought his Music Monday tracks will get the album for a discounted price.