Justin Bieber Releases 'Change Me' For #MusicMondays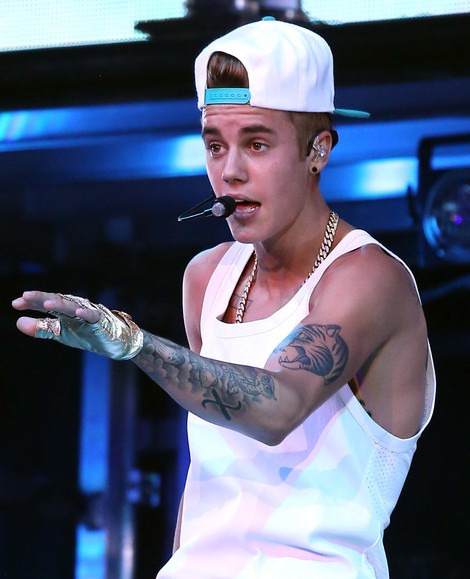 Justin Bieber is hoping someone can change him in the latest tune released for his Music Mondays project.
In the ninth song released via social media by the pop star, Bieber seems to be begging a woman (possibly ex Selena Gomez) to change him. Considering Justin's behavior since his split from the Disney star, change sounds like a good idea.
Bieber sings, "Help me position my mind / Take a chance / Make a difference in my life," and in the chorus he croons, "Maybe you could be the light / That opens up my eyes / Make all my wrongs right / Change me, change me."
Prior to the release of the song, Bieber got a tattoo of an eagle on his upper left arm at a tattoo parlor in Sydney, Australia. Bieber has at least 17 other tattoos.