Justin Bieber Releases 'Bad Day' For #MusicMondays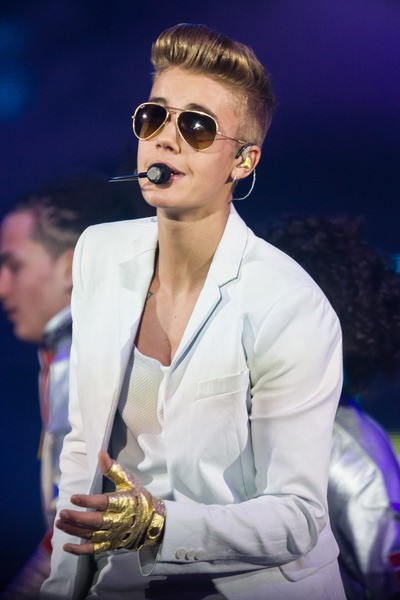 In what's becoming a trend of Justin Bieber's #MusicMondays, the pop star has released yet another song about breaking up with a girl.
So far, Bieber has released Hold Tight, Heartbreaker, All That Matters, and Recovery during his ten week release schedule for the new music. So far, all of the songs have a similar theme of ending relationships with a loved one and the fallout afterward.
"And I didn't think it was over / Until you walked away / Like it was nothing, baby," croons Bieber on the track, which features an acoustic guitar and synth drums. The tune lasts just under two-and-a-half minutes, but it gets the point across.
Justin also shared a short video of himself singing the sound and looking pretty sad about it. It's safe to say Bieber is in a rut… or trying to make it seem like it is, because once again the pop star has found himself on the front page of tabloids.
While manager Scooter Braun said he hoped that the new release schedule would keep headlines about Bieber's new music instead of his behavior, Justin was in the news three times since Friday for less-than-positive stories: on Friday it was reported that he could be one of the reasons Miranda Kerr and Orlando Bloom split, he was spotted in a Brazilian brothel, and he was hit by a bottle while performing in the South American country.