Justin Bieber Recreates Sexy James Dean Portrait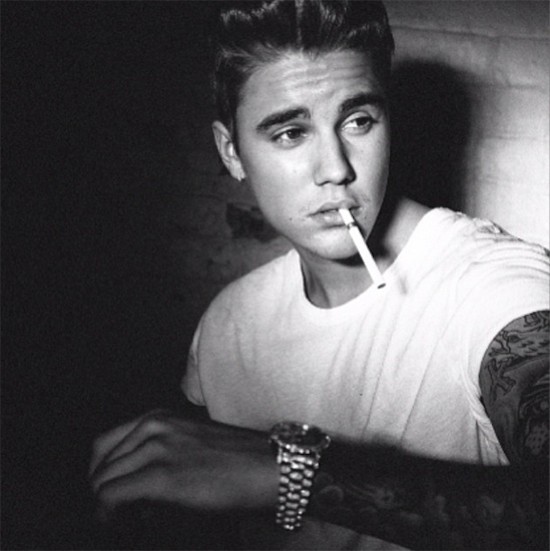 Justin Bieber posed as Hollywood bad boy James Dean in a new photo on Instagram over the weekend.
In the black and white image, Bieber is pictured in a white t-shirt with his sleeves rolled up his arms and a cigarette hanging out of his mouth. His hair is also styled like the iconic actor's.
"This is James Dean inspired. Don't ask me if I smoke ciggys cuz I don't," the singer captioned the photo.
Bieber posted the picture side-by-side the "Rebel Without A Cause" star, who holds a pair of sunglasses as he gazes off into the distance.
The pop star recently told the New York Daily News he got inked with two tattoos during a private flight from Panama to Canada in February.
"This was the most difficult tattoo I've ever done for sure. It was extremely bumpy and the pilot would call back to us and say 'Hey we've got a little bit of turbulence coming up.' We were trying to find the pockets when the plane was smooth," he said.
His latest tattoos: a giant cross on his chest and the word "Forgive" on the right hand side of his stomach as a tribute to his belief in Jesus Christ.