Justin Bieber Pulled Over In Ferrari, Posts Instagram Photo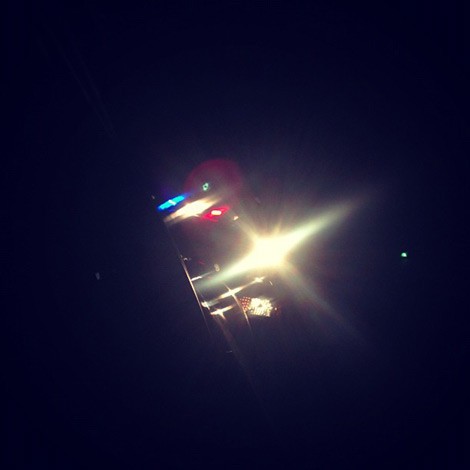 Justin Bieber got pulled over last night in West Hollywood - and snapped a picture of the cop car behind him for his fans.
Bieber was cruising along in his Ferrari, reports TMZ, when a cop pulled him over for taking an unsafe left turn. Things got more complicated when the cop found Bieber's registration to be expired. Bieber got ticketed and was sent back on his way.
Bieber wasn't alone in the sweet ride, but it wasn't one of the many Victoria's Secret models he was singing for the other week - just a guy friend.
Perhaps the registration slipped Bieber's mind, after the pop singer's long-time girlfriend Selena Gomez dumped him.