Justin Bieber Protest Revealed As A Hoax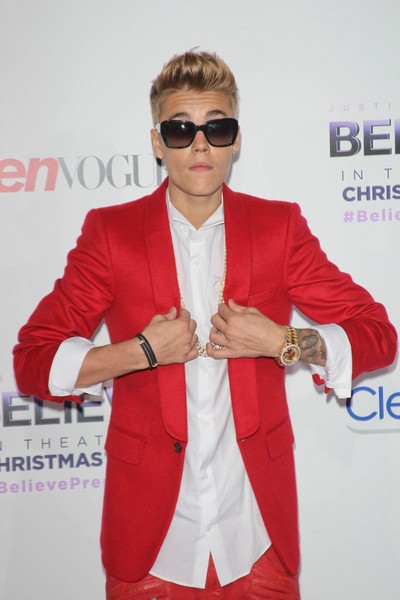 The protestors who reportedly didn't want Justin Bieber to move to Atlanta, Ga., have been exposed as fakes. The singer is currently renting out R&B producer Dallas Austin's home while he seeks property in the affluent Buckhead neighborhood where his mentor Usher lives.
On Monday, a handful of anti-Bieber protestors from the Buckhead Neighborhood Coalition (BNC) took to the streets to speak out against the star's possible move to the city. It has since been revealed the demonstration was set up by a radio host and several interns.
The president of the real Buckhead Coalition, Sam Massell, told AccessAtlanta.com, "If I meet him I'll be cordial like I would with anyone else. I suspect he has a good side."
Bieber has caused a lot of trouble in his Calabasas, Calif., neighborhood, including speeding around the streets and causing a police investigation after an egging incident last month.