Justin Bieber Posts Photo With Selena Gomez Online – Then Deletes It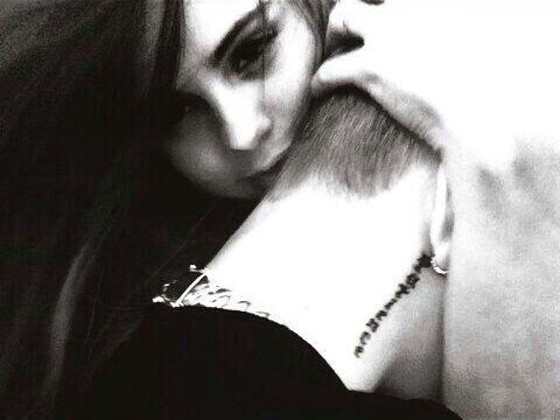 What is Justin Bieber up to? The social media-adept popstar must have known what he was doing when he uploaded a photo of himself cuddling up to Selena Gomez – but ended up deleting it later.
A black-and-white photo of Selena holding Justin's head with the caption "Our love is unconditional." We'd be ready to shrug this off as Justin re-living past moments with Selena with an old photo, but in the pic he has his new "Patience" tattoo along his neck. That means the photo had to be taken in April or afterwards.
Just recently re-tweeted a message from Cody Simpson, which read, "chill studio session last night with @justinbieber. wrote a beautiful guitar track. able to relate when it comes to love & women. good sht!" Perhaps Selena is the topic of the new tune?
Justin and Selena haven't been spotted together in quite some time, and it appeared at least Bieber had moved on, as he has been rumored to be with several women since their public split – including Adriana Lima, who he was rumored to have "hooked up" with in late May.
Of course, Justin has much more to worry about than rumor about his love life. He's spent the last few weeks apologizing after an old video emerged of him making racist remarks. Bieber reportedly had himself baptized in order to move on from the scandal.