Justin Bieber Posts & Deletes Steamy Dance Videos With Selena Gomez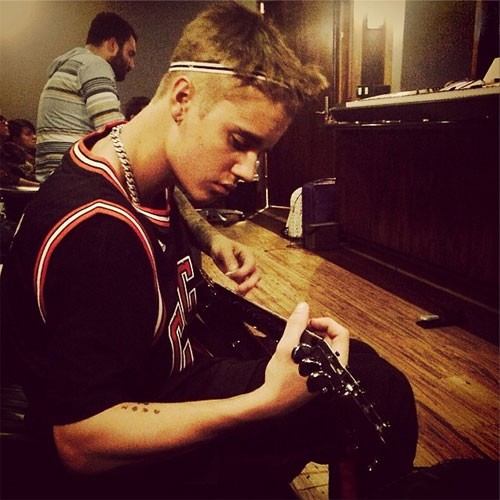 Justin Bieber and Selena Gomez keep fueling up rumors that they have rekindled their relationship. On Monday, Bieber posted video footage of the two of them choreographing a dance together.
He uploaded two videos to Instagram in which they perform a sexy dance routine to John Legend's song "Ordinary People." At one point, Bieber pins Gomez to a wall, and she wraps her legs around his waist. Sexy!
The pair had a two-hour session with a choreographer at the Action Dance Studio in Texas. The owner of the studio claimed the couple were "really close and into each other," according to TMZ.com.
Bieber later removed the videos from his website.
The on/again, off/again couple was spotted hanging out in Texas last week. On Sunday night, Bieber dedicated the song "As Long As You Love Me" to Gomez during the South by Southwest (SXSW) festival in Austin, calling her "my baby." She was watching backstage.
It definitely appears that the pair are dating again. Last week Bieber posted a picture on Instagram of Gomez from the Vanity Fair party following the Oscars. He captioned it: "The most elegant princess in the world."
The pair were first linked in 2010 but split in January 2013. They reconciled briefly at the beginning of this year and appear to be back together again.