Justin Bieber Poses Shirtless - To Tempt Selena Gomez?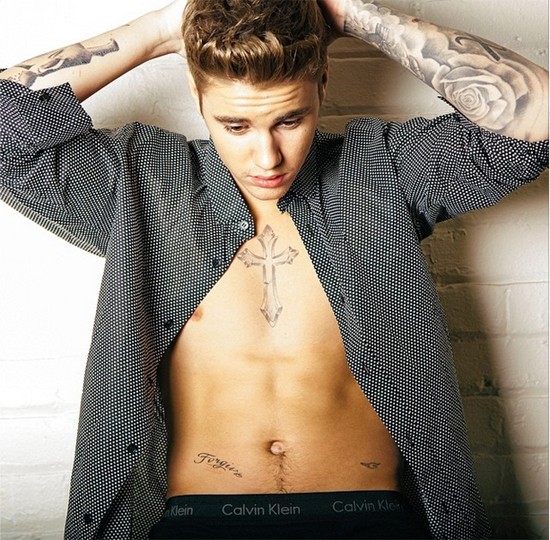 While Selena Gomez is posting salacious photos of herself on Instagram, her on-again, off-again boyfriend Justin Bieber is responding with his own sexy shots.
Earlier this week, the singer showed off some of his chest tattoos (and his Calvin Klein underwear) in new images on the photo sharing website.
Two of the uncaptioned pics depict the singer in a black and white button-down shirt that highlights his ink collection, including the word "Forgive" by his bellybutton and a cross in the center of his chest.
In a black and white photo, the pop star folds his arm across his shirtless body. "No time to waste," he captioned the image.
We can't help but wonder if he's trying to get Gomez's attention, just like she probably got his with her provocative photos.
A source told People earlier this month: "Whenever they're not talking, he has to do something to get her attention, like posting [a photo of her at the Vanity Fair Oscars party], captioned 'most elegant princess.' He reaches out, then says he's going to come see her and she's like, 'Okay.' It's a pattern on his part."