Justin Bieber Poses Shirtless For Us Weekly, Wants A Wife & Kids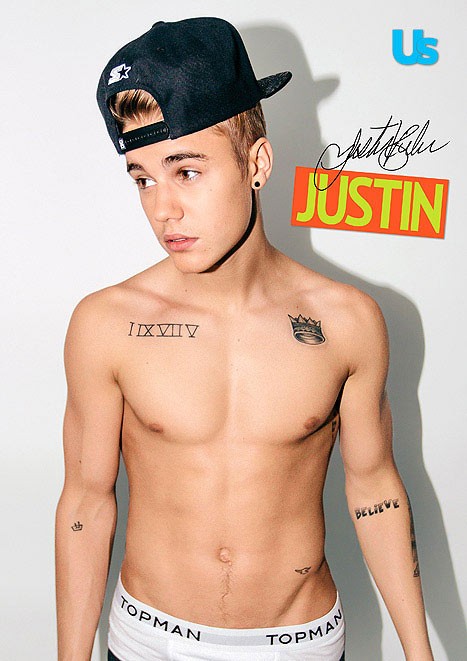 Justin Bieber is growing up. The pop star, 19, poses shirtless for Us Weekly's latest special issue and reveals some surprising information about what he wants in life.

The singer admits he wants to "get married and start a family" sooner rather than later. He told the magazine, "My grandparents Bruce and Diane Dale [are my relationship role models]. They love each other so much, after so many years! When I'm their age, I want to be as in love with my wife as my grandfather is with his."

Awwwww!

Bieber hasn't found that special someone yet. His relationship with Selena Gomez ended last fall, and although they tried to make it work and got back together several times, it just didn't stick. He explained, "As long as people are kind to each other during a breakup, there is no reason they can't be friends."

The singer was recently linked to Jordan Ozuna after they were photographed on a date at Las Vegas Indoor Skydiving. But there could be a problem - the 22-year-old is reportedly married.
Meanwhile, friends and family aren't afraid to give Bieber relationship advice.  He's been told, "Be patient and listen."
"I'm still growing," he said. "I'm trying to be a better person every day."