Justin Bieber Photographed With Stripper's Boob In His Mouth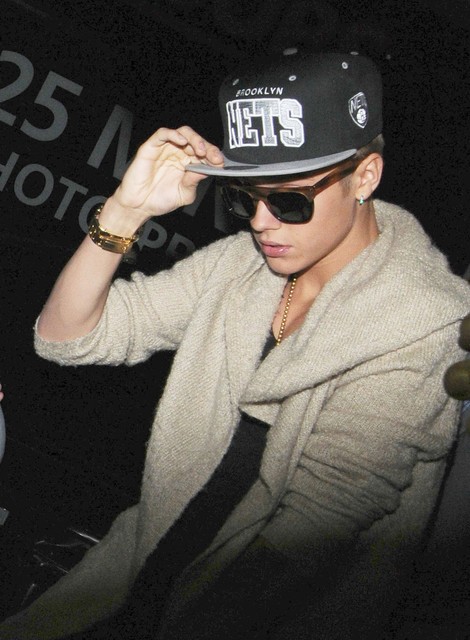 A new photo of Justin Bieber and pal Khalil Sharieff enjoying the services of a stripper surfaced online over the weekend.

The 19-year-old singer and his pal were photographed sucking on the nipples of a dancer who was hired to perform for Bieber and some friends during a party at a recording studio, according to TMZ.com, which obtained the nsfw photo (see it here).

The photo shows the enhanced chest of an unknown exotic dancer holding up her breasts as Justin and Khalil hold their mouths on them together with their eyes closed. And while it was probably intended as something funny, it's actually kind of disgusting.

Justin has been frequenting strip clubs and brothels frequently in the past few months, beginning with a trip to a Texas club in October where he "made it rain" for some of the regualr girls and even got past the industry's strict no touching rules.

"He touched my ass," one girl tweeted while showing off a pile of cash. "I almost fainted."

Bieber also spent time in Brazilian brothel Centaurus in November, where he reportedly left with two of the girls employed there.

The singer's reputation in night clubs and strip clubs have preceded him -- this weekend he was turned away from at least four pre-Super Bowl parties in New York City because club owners were concerned with what might happen. Not to mention, he's underage.

Justin was turned away from popular celeb hangout 1Oak and he wasn't allowed into the DirecTV party that featured a performance from Jay-Z.

Justin did make it into Maxim magazine's Big Game Weekend bash though, where he reportedly hooked up with a mystery blonde and eventually left with her. According to reports he wasn't allowed to drink anything.