Justin Bieber Officially Charged For Graffiti In Brazil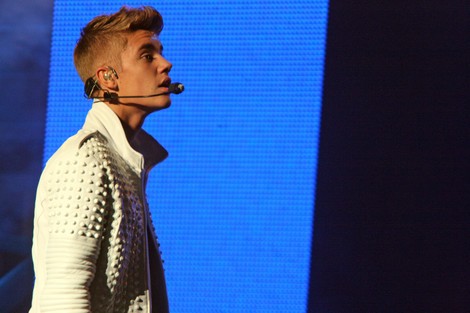 Officials in Rio de Janeiro have charged Justin Bieber for defacing a public building during a South American trip that resulted in several negative stories for the pop star.
The BBC reports the crime holds a maximum sentence of a year in prison, but Bieber committed only "a minor offense."
It was later reported that officials actually gave him the green light to spray paint at a nearby sports facility, but Bieber changed locations when fans learned he would be there.
Bieber will most likely pay a fine for the offense.
During Bieber's stop in Brazil, the singer was caught spray painting illegally, hit up a brothel, was smacked in the head with a water bottle during a concert, and finally captured on tape by a woman as he slept.