Justin Bieber Nearly Hits An Elderly Woman While Driving His Can-Am Spyder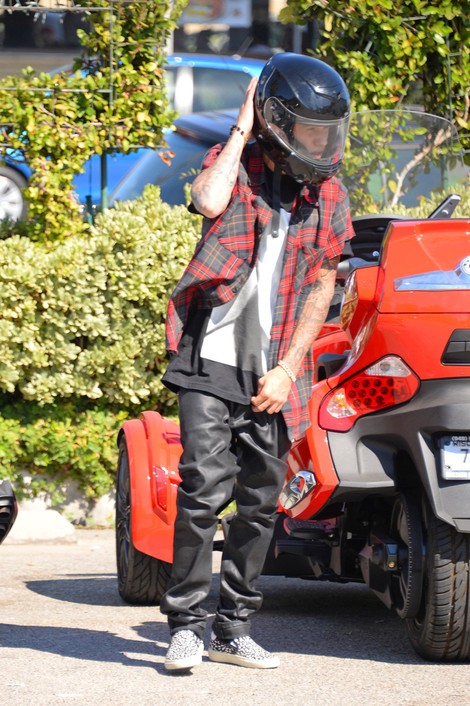 Justin Bieber went for a little ride on his Can-Am Spyder in Beverly Hills, Calif., earlier this week and nearly struck an elderly woman on the sidewalk.
TMZ.com captured video of the singer, who got caught up in traffic and decided to take a shortcut by driving off the road and onto the sidewalk.
When he approached an intersection, he nearly struck an elderly woman who was using a walker. Unphased by the near collision, Bieber turned back on to the road and sped off.
Police were not present during the incident; however, they issued a statement saying that Bieber was driving recklessly and his actions were unsafe.  His actions violated vehicle code, and they encouraged him to stay on the road.
Bieber is supposed to follow the law closely because he is on probation for egging a neighbor's home earlier this year.
The pop star recently made headlines after a Canadian border guard was fired for reportedly taking a bribe from one of the people in the singer's entourage.