Justin Bieber #MusicMonday: 'Recovery'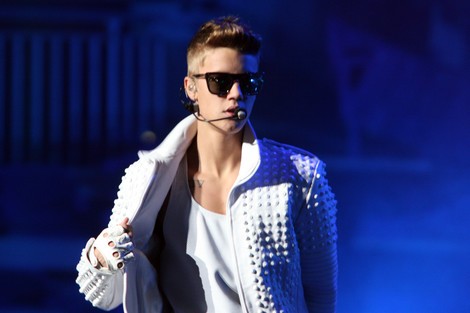 "Recovery" atones for last Monday's less enthralling "Hold Tight": So here comes another edition of let's analyze every career move that today's most 'overexposed' teen-pop star  Justin Bieber makes, LOL.  It is #MusicMonday after all (well #MusicTuesday since you're reading this post on a Tuesday if you want to get all technical).
I was not a fan of Justin Bieber's previous #MusicMonday release, "Hold Tight" – just didn't do it for me.  I was onboard with "All That Matters" (release numero dos)  while I was on-the-fence with "Heartbreaker".  "Recovery" is definitely one of the most interesting of the four, keeping in line with adult contemporary R&B sensibilities.  I mean, it's not the second coming (or my definition of the second coming at least), but what I do appreciate is that it sounds more 'mature' vocally.  Is Bieber growing up? Well now…
Despite deserved praise for showing some artistic maturity, "Recovery" may still be a bit too slow ultimately despite having a solid groove anchoring it. I get that all these songs are from Bieber's 'journal', but still.  I mean, I wouldn't call the song nearly as fun as the big pop cuts we've come accustomed to him delivering to his fans.  Sure, many of those were easy to 'hate on', but it's also what Bieber's career was built on.  Where would he be without "One Time", "Baby", "Boyfriend", or "As Long As You Love Me"?  I do know this one thing though – I do believe Bieber's opting for contemporary R&B swag on his next studio album.
Verdict: ✰✰✰½
Justin Bieber | "Recovery" (Single) | Island Def Jam | US Release Date: October 28, 2013