Justin Bieber Keeps Music Mondays On An Upswing With 'Roller Coaster'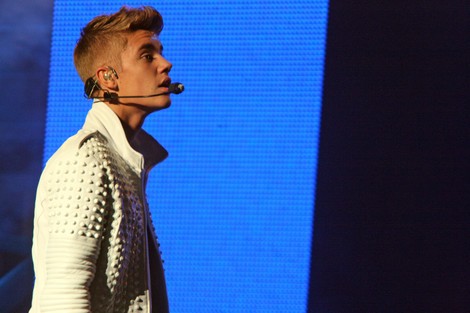 Is it just me, or did "PYD" possibly light a fire under Justin Bieber's saggy pants? LOL (I couldn't resist). For the second week in a row, Bieber impresses with his Music Mondays offering.  That should evoke mouths falling agape, really. Sure my new fave jam "PYD" is one hella tough act to follow, but "Roller Coaster" is nothing too shabby by any means.  The first 'groovy' selection from Music Mondays, "Roller Coaster" brings some funkiness to JB, or should I say 'swag'.  I mean, you actually want to move your body a little to this one folks.  Sure, the chorus still finds a moody Bieber at work, but at least it's memorable:  "Roller coaster, roller coaster / spinning all around and around for a while baby / roller coaster, roller coaster / for a minute we were up, but the next we were falling down…" There it is – the 'sad' and the 'glad' all in one.
That sentiment of sad and glad is present throughout the verses as well; Bieber is still sulking, big time.  "Where did they go? / Nights like this don't happen anymore / I need to know / is it me? And did I lose control?" (Rhet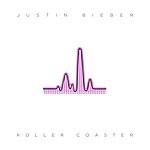 orical JB, rhetorical).  On the pre-chorus, Bieber states "Wish I had the key to your heart / people come and go / baby, they don't know / what we had before / before it fell before our eyes."  And on the second verse, ole boy is "just happy there's no more fights no more / but it's nights like this that I never ever missed you more…" Basically, he's not over Selena Gomez.
Not that we get pleasure out of a pained Bieber (though some of us do), the past two Music Mondays tracks have certainly made me strip some of my criticism of the pop singer.  No, I still would rather not be privy to his shirtless-ness or the excessive flashing of the waistband of the boxers, but I do approve of "PYD" and "Roller coaster".  I'll still roll with "PYD" FTW, but I'm onboard with "Roller Coaster" as well.
Verdict: ✰✰✰✰
Justin Bieber | "Roller Coaster" – Single | Island | US Release Date: November 25, 2013