Justin Bieber: 'Just One Of The Greatest Nights Of My Life'

Justin Bieber was wracked with nerves as he kicked off his first headlining tour on Wednesday - until his mentor Usher stepped on stage to support him.

The 16 year old admitted he was "extremely nervous" ahead of his first My World concert in Hartford, Connecticut, telling followers on Twitter.com about his anxiety. In a series of posts, he wrote, "First tour ever. Little nervous. Don't want to let u (sic) guys down... (Support act) Sean Kingston is on stage now!! Hartford is crazy... it's almost that time. Wow."

However, the Canadian sensation managed to calm himself down before the set - and he was given an extra boost as R&B superstar Usher appeared while he was singing his hit Baby.

After the show, Bieber Tweeted: "2nite (sic) was just... well... I was scared. Didn't want to let anyone down but the energy and the fans were incredible. Can't wait to do this again! My big brother Usher came to support me and even ran out on stage and surprised me during BABY. (Now) on the bus heading to Trenton to the next show... just trying to take it all in from 2nite (sic). Just one of the greatest nights of my life."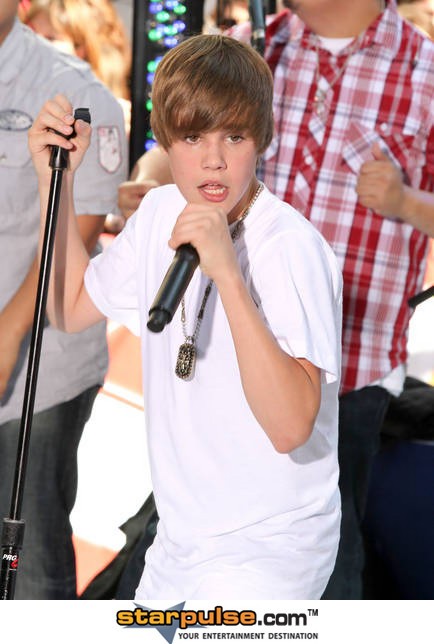 Click Here For More Justin Bieber Pictures