Justin Bieber Jokes About Joining The Ku Klux Klan In Leaked Video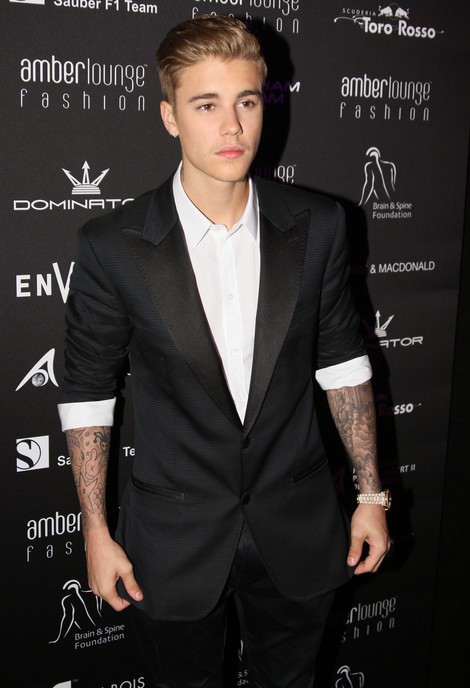 Singer Justin Bieber did more than just tell a racist joke in a video that emerged online earlier this week. The singer, who was 15 at the time, also joked about killing black people and joining the Ku Klux Klan.
Bieber, now 20, apologized profusely after the initial video clip showed him telling a racist joke. New footage shows him changing the lyrics of his 2009 song "One Less Lonely Girl" to "One less loney n****." The singer also mentions joining the racist hate group the Ku Klux Klan and saying the N-word several times in the 24-second clip.
A source told The Sun newspaper: "Unfortunately this is the devastating reality of how Justin has behaved and reveals his attitude toward such a deeply emotive subject.

"People need to see this. Normal kids in society do not make these kind of jokes. He is protected by a network of staff, but the camera doesn't lie. This is the real Justin."
Over the weekend, TMZ.com released the first clip of Bieber in which he says to his friends, "Why are black people afraid of chainsaws?", before answering, "Run, n**ger, n**ger, n**ger, n**ger, run."
Bieber later said in a statement: "I'm very sorry. I take my friendships with people of all cultures very seriously and I apologize for offending or hurting anyone with my childish and inexcusable mistake. I was a kid then and I am a man now who knows my responsibility to the world and to not make that mistake again.