Justin Bieber Is Super Sexy In Racy 'All That Matters To Me' Music Video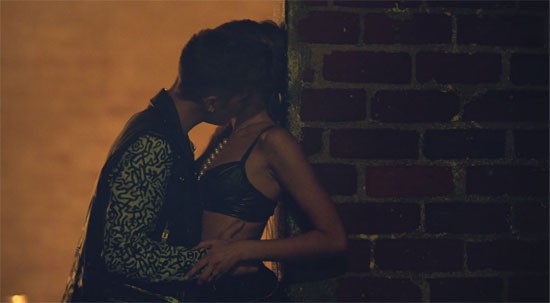 There's no question about it - Justin Bieber is all grown up. The pop star, 19, just released his sexiest music video to date.
In "All That Matters To Me," Bieber shows off his toned abs as he gets up close and personal with model Cailin Russo. The pair kiss passionately and strike sexy poses on a motorcyle (but it's so much hotter than the way Kanye West and Kim Kardashian did it).
He croons: "You're all that matters to me, yeah, yeah/ Ain't worried about nobody else/ If it ain't you, I ain't myself/ You make me complete."
Bieber released the video on Twitter on Monday and told fans: "The lyrics of this song are pretty self explanatory - when you fall in love with someone, that someone can make you feel whole.
 
"I feel like anyone who has been in love knows what I mean. The song conveys that being in love is one of the greatest feelings on Earth.
 
"Love is all that matters. But the void you feel when that love goes away is gut-wrenching. I worked so hard on this song in the studio - trying to put that feeling into music was extremely important to me. I'm happy to share it with you."
Watch it:
"Take the gas out the car it won't drive/ That's how I feel when you're not by my side/ When I wake up in the morning up under you, and only you."