Justin Bieber Is Sofa King Cool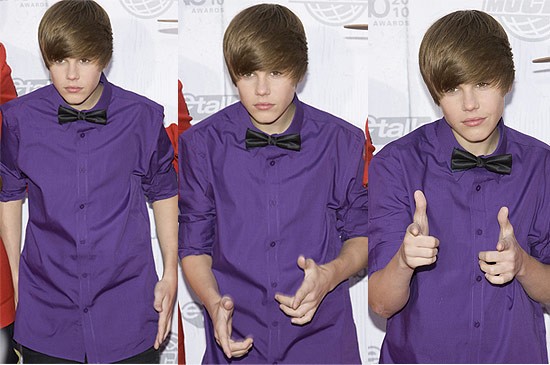 Here's Justin Bieber doing his really original finger-pistol draw for cameras at Canada's Juno Awards on Sunday (see who really made it cool later).

Justin wore a bow tie to the show with his purple shirt; and we're usually not fans of the old-fashioned accessory, but somehow Justin makes it look good (50 bucks it's a clip-on). He also posed between two Canadian Mounties on the red carpet prior to the night's festivities.

Following the show, Justin rushed to the airport to leave the country before volcanic ash from Iceland reached them. He tweeted, "This is crazy. the cloud from the volcano in iceland is almost here and they are canceling all the flights…everyone is trying to leave."

On a side note, Milk Rocks is featuring a contest where the grand prize winner will receive meet and greet passes and tickets to see Justin in concert for one winner and three guests! Winners will also receive hotel and airfare to the location of the concert! Ten first prize winners will receive a signed Justin Bieber CD. You have until April 29th to enter! Head over to Milk Rocks! to enter!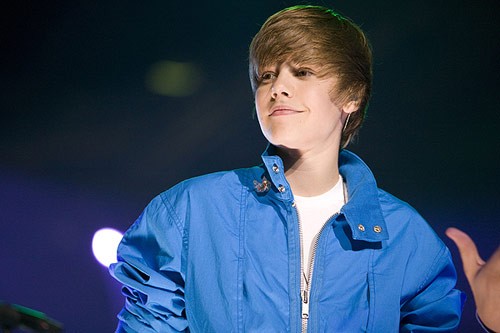 ^ click for next image ^
Click the pics for larger images:
- Click here for more Justin Bieber pictures! -