Justin Bieber Is Acting Out To Impress His Father, Claims Family Friend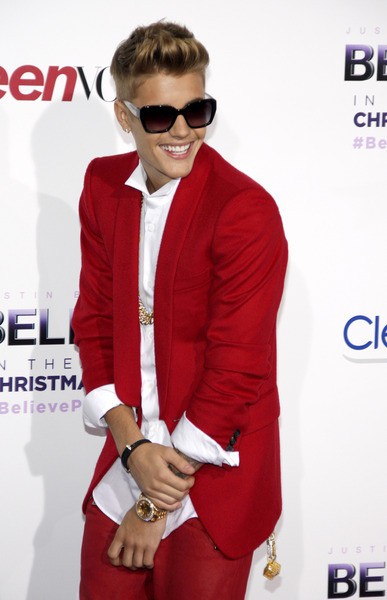 A close family friend of Justin Bieber says the singer is acting out because he wants to impress his dad. Cory Bernier - who Bieber calls his "uncle" - claims the pop star is desperate to gain his father Jeremy's approval.
Bernier, who has known Bieber since he was a young boy, told the Daily Mail newspaper: "Justin has a very good heart but his judgement is being clouded by drugs and alcohol and a lot of it is to impress his dad."
Bieber's family is very concerned with the 19-year-old singer, who was charged with drunk driving, resisting arrest and drag racing in Miami around 4 a.m. Thursday morning.
Bernier added: "The family is concerned about Justin but they don't believe he has a problem. He walks around without a shirt on but that's just ego - and that's his dad's ego too."
A few hours before Bieber was bailed out of jail, he was pictured with his father appearing to enjoy a few alcoholic drinks.
Following his son's arrest, Jeremy Bieber wrote cryptically on Twitter: "I can protect my kids, but I can't protect them from you and your lies. Believe in the truth not in the lies of the enemy. #reallife."
As for his mother, a source claims: "Justin is not listening to his mother and he's been trying to avoid dealing with her and other people in his camp."
Rumors have circulated that Bieber's recent wild behavior is due to steroids. The Sun newspaper reports that insiders close to Bieber believe fat-burning drug Clenbuterol could be a cause of his rage.
A source explained: "As well as drinking and smoking weed, Justin's been taking steroids to give himself a six pack. His physique had gone from boy-like to muscled in a very short time and his moods have become wildly erratic."