Justin Bieber: I Don't 'Give A F---' About The Haters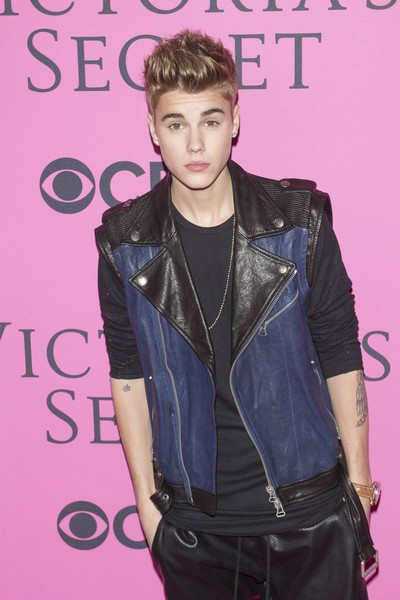 Justin Bieber has given a rare interview that has offered some insight into his current situation, following a tumultuous tour in South America and what seems like never-ending negative headlines.
In his first sit-down with a media outlet in nine months, Bieber tells the Hollywood Reporter, "I don't give a f---. Not 'I don't give a f---' to just be reckless and do whatever, but 'I don't give a f--- what they say.'  
"I know who I am and what I'm doing in my life and what I've accomplished and continue to accomplish as a performer, as a writer, as an artist, as a person, as a human being. I'm happy with the man I'm becoming."
His manager Scooter Braun chimes in, "He's the only person in humanity who's grown up the way he has -- with smartphones and cameras on him 24/7. Another kid can go out and have a good night on the town, and no one gives a crap, but Justin is the most Googled person on the planet -- for four years straight!"
Braun adds, "I think his moments of anger come from his resentment towards the ridicule [and] of being judged for things, which a lot of times he hasn't even done," explaining some of his more sensational acts: kicking the Argentinean flag, giving the finger to Bill Clinton, among others.
The manager also revealed two of Bieber's largest influences: Drake and Will Smith. "He said, 'Man, that makes me feel so loved. I woke up, and there's Will Smith, one of, if not the, biggest movie stars on the planet. He took time out of his day for me.' "
Braun says many of Bieber's questionable actions were captured by so-called friends who later sold media - photos or video - to the press for a quick buck. Bieber said later, "When people see a negative thing about me on a magazine, they're gonna buy it. Every time some site writes something bad, all my followers go on there, and it brings them more traffic. Now they have all the Beliebers on their site, which gives them money from advertisers. They're just worried about money. They don't care about ruining someone's name."
You can read the fantastic piece on Bieber over at The Hollywood Reporter, or in their November 29th issue.