Justin Bieber Gets The Mother Of All Lawsuits - Penis Enlargement, Abortion, And Much More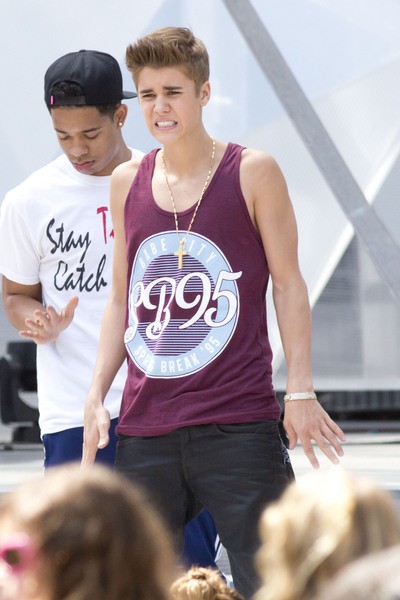 Justin Bieber has been sued in Michigan, and the list of his "crimes" could fill several pages. A man in Michigan claims that Bieber stole his credit card, had Usher abuse him, and cheated on his girlfirend Selena Gomez - among other things.
Some of the lawsuit's allegations, obtained by TMZ, include Bieber stealing the man's credit card and in turn getting a penis enlargement, as well as over $400 to pay for an abortion for Selana Gomez. 
The man says Usher attacked him and sexually abused him with fireworks to Katy Perry's song "Fireworks." He then gave Gomez an STD and bought cocaine for himself and P. Diddy "to use in drug free school zones."
The man concludes that Bieber's music must be outlawed. Bieber is no stranger to fighting outlandish allegations, but we think he may let his lawyers handle this one.