Justin Bieber Gets Hot & Heavy On Set Of 'Boyfriend' Music Video (Photos)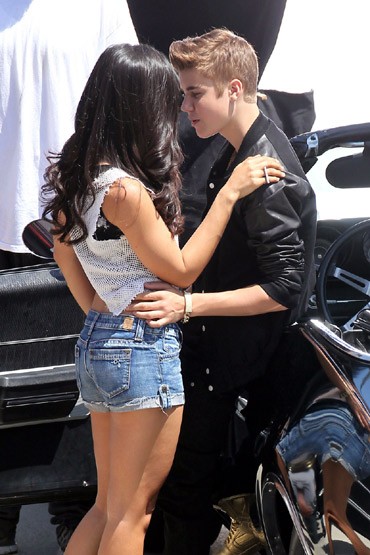 Over the weekend Justin Bieber got quite physical with a young woman that looked suspiciously similar to his girlfriend Selena Gomez. But don't worry - it was just while filming his new music video "Boyfriend" in Los Angeles.
The pop star danced provocatively with the brown haired beauty and put his hands on her several times. The attractive video girl looked like a cross between Selena and Demi Lovato.
But Selena kept a strong watch on her boyfriend. She visited him on the set while he was filming and gave him plenty of squeezes in between takes.
Justin, 18, and Selena, 19, recently made headlines over engagement rumors. But Justin's manager called the gossip "complete bulls**t."
See more photos of Justin getting down and dirty with the video girl...