Justin Bieber Gets Cozy With Model Yovanna Ventura In New Photos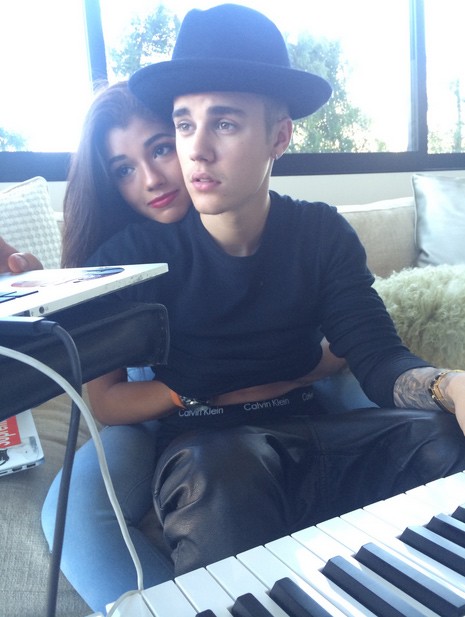 Justin Bieber appears to have a new lady in his life. On Tuesday night the pop star posted photos of himself cuddling with brunette model Yovanna Ventura.
The pictures, uploaded on photo-sharing website Shots.com, show Bieber in front of a keyboard as Yovanna straddles him from behind with her hand under his shirt. In a second image, captioned "Sleepy," Yovanna has her arms wrapped around the singer's chest with her head resting on his shoulders.
The photos are reminiscent of one Bieber posted last year of then-girlfriend Selena Gomez in which she snuggled next to him while he was working at a computer.
Last week Bieber posted images of himself lying in the middle of two women with their arms and legs wrapped around him. On/again, off/again girlfriend Gomez appeared to respond to the images by writing: "Class never runs scared. It is sure-footed and confident, and it can handle whatever comes along. Class has a sense of humor. It knows that a good laugh is the best lubricant for oiling the machinery of human relations."
Gomez has since posted several depressing photos and videos online, leading fans to wonder what exactly is going on with her.
Meanwhile, Bieber was spotted with Yovanna leaving a restaurant in Los Angeles on Tuesday, sparking rumors that they are dating.