Justin Bieber Fans Send Death Threats To Selena Gomez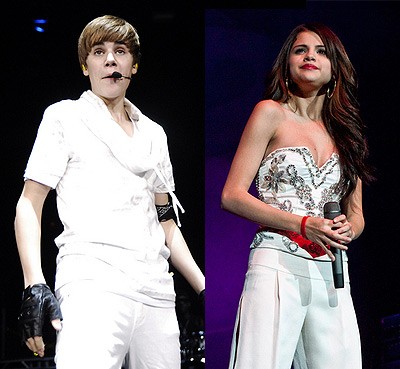 After steamy photos of Justin Bieber and Selena Gomez enjoying some time in the Caribbean were released, Bieber's fans have posted numerous death threats towards his new girl. Watch the video below for a peek at the pictures of the couple.
Now that it has become apparent that Bieber and Gomez are an item, the Wizards of Waverly Place actress is getting messages on Twitter such as "Roses are red, violets are blue, @selenagomez if you'll break @justinbieber's heart I'm gonna kill you," and "@selenagomez If you are the Girlfriend of Justin I will Kill you I HATE YOU :@ !!!"
This isn't the first time Bieber's fans have lashed out at females spotted with the star. Justin had to ask his fans to stop attacking Kim Kardashian on Twitter. Thus far, it appears he has yet to ask fans to lay off on Selena.
Click for more great Justin Bieber pictures: