Justin Bieber Fans Send Death Threats To Kim Kardashian Following 'Girlfriend' Comments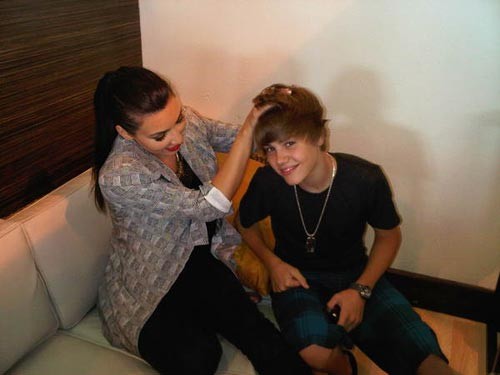 After Kim Kardashian posted a few photos on her Twitter page, Justin Bieber responded "Look it's my girlfriend." That sort of humor didn't sit well with Bieber fans.
"Can u guess who I'm in the Bahamas with???" Kim gushed, "My dream! I messed up @JustinBieber's hair!!!!"
Justin also tweeted "Photoshoot on the beach... ummmm yeah. I told her to watch out... I love my fans." He was right. Kim later had to ask Bieber to put the leash on his rabid fans, who were allegedly sending her hateful messages and even a few vieled death threats.
"I was getting the craziest messages from all of the Bliebers," Kardashian said to USMagazine.com.
"And so I was Twittering him, like 'hey Bliebs, this is crazy, getting death threats from your fans.' I think they were 10-year-olds that got carried away, so he asked all his Bliebers to stop attacking me."
"ladies calm down," Justin pleaded on his page. "@kimkardashian is a friend. a very sexy friend but a friend. no need 4 threats."