Justin Bieber Enjoys Parties And Whorehouses In Brazil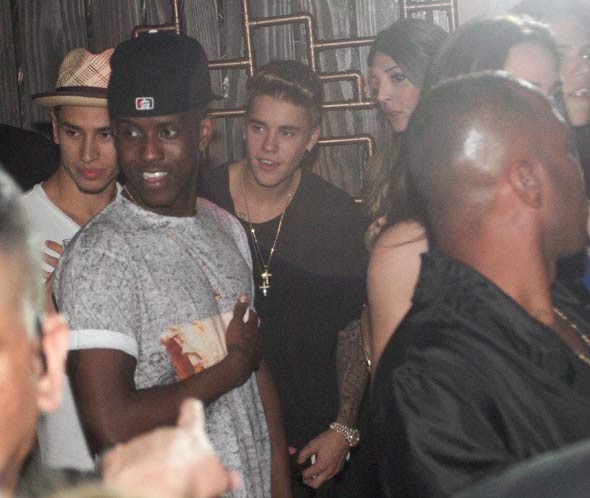 Justin Bieber was spotted yesterday partying it up at the Hollywood TV Brazil launch party with a bevy of beautiful Brazilian women after performing at his concert in Sao Paulo, Brazil.
The Biebs doesn't seem to have a care in the world, even after a week of rumors that he had a hand in the break up of Orlando Bloom and Miranda Kerr. Yes, you read that right – according to reports by The Mirror and Us Magazine, the 19 year old and Kerr were quite flirty and dirty with text messages between them. You can read more about those crazy allegations here.
What else has Justin Bieber been up to in Brazil? According to Page Six on Friday night he was caught leaving a brothel while covered in a sheet. Allegedly, the 19 year old and a friend spent some quality time in the popular whorehouse Centauros in Rio de Janeiro before leaving with two women.