Justin Bieber Drops $75,000 At Miami Strip Club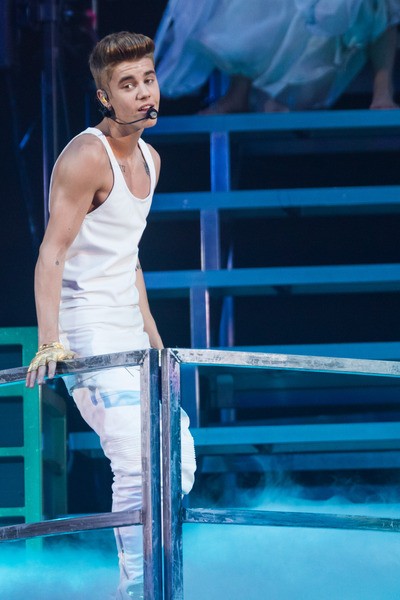 Justin Bieber dropped quite a few bucks while visiting a strip club in Miami, Fla., on Monday night. According to TMZ.com, the pop star, 19, celebrated his rapper pal Lil Scrappy's 30th birthday at King Of Diamonds and spent a small fortune.
A representative from the strip club made a series of posts on Twitter, including: "iSpy Justin Bieber live in the KOD (King of Diamonds)!... Justin Bieber just ordered 75k ones."
A club spokesman confirmed the singer spent $75,000 during his visit.
Meanwhile, there was no evidence of any drugs in his Los Angeles home during a police investigation over his recent egg throwing incident and the arrest of his pal Lil Za, who was booked for drug possession.
A Los Angeles Sheriff claimed there wasn't any evidence of any drug use or illegal substances or a smoke room.
Rumors have surfaced recently that Bieber needs a drug intervention due to his dependence on alcohol, prescription pills, marijuana and "sizzurp."