Justin Bieber Doesn't Really Know What's Going On With Selena Gomez Split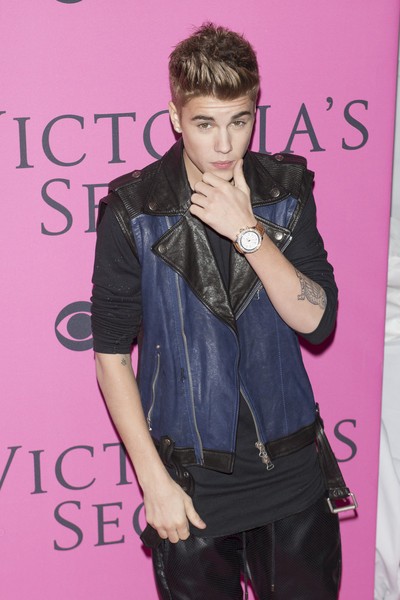 When Justin Bieber was asked about his love life just hours after news broke about his split from Selena Gomez, the singer didn't know how to respond.
Gomez allegedly ended their two-year relationship last week because of hectic schedules, and the news was a hot topic when Bieber called was interviewd on the Open House Party this weekend.
The pop star neither denied nor confirmed the break-up rumor, and he was reluctant to discuss her personal life.
"I don't know what to say. I don't know really what's really even going on in my life. To even assess that is... doesn't make sense because I have not made any comment," Bieber said when asked if he wanted to address the gossip.
The DJ then suggested that Bieber detail the break up in a song, just like Taylor Swift is known to do, and Bieber laughed.
Fans have shown their support for Bieber, and he tweeted, "Focused on the positive. 30 million Beliebers (fans) with me. I'm never leaving u because u r always there 4 me. Love u."
Bieber did not attend the MTV European Music Awards but he won three awards on Sunday: Best Male, Best World Act and Best Pop. He tweeted, "#grateful #smiling. thank you. alot of thoughts. but it is always us. thank you thank you thank you. love u."
On Monday morning he added, "we will never stop. thank you for believing in me. making me believe in myself. and knowing that WE win...OUR ALBUM. OUR SUCCESS. OUR SMILES."