Justin Bieber Discusses God In Christian Rapper's Music Video 'The Pledge'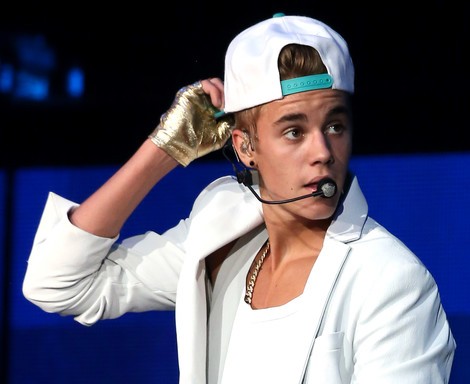 Pop star Justin Bieber shows off his religious side in a new music video for unknown rapper Brandon Burke. The singer appears in "The Pledge" where he sits down and talks about religion, God and forgiveness.
Lyrics to "The Pledge" include: "Truth, justice, liberty/ If you ain't on the side of God you're his enemy/ Thank God for the cross now all rise."
Bieber says at the end of the clip, "God loved the world so much he gave up his own son, right? Imagine, like, someone killing your son... These are your people, right? It's like, 'How are you killing my son? That's my son!' It's gonna be hard for you to forgive. God forgave everyone and they killed his son. That shows how much grace God has."
The video, available on YouTube.com has a goal of raising one million "Pledges for God." Burke writes: "Special shoutout to lil bro Justin Bieber for his love, support, and words of insight."


Bieber has been making news lately for his on-again, off-again relationship with Selena Gomez and his purported new relationship with 18-year-old model Yovanna Ventura from Miami, Florida. They met in March and have been hanging out a lot together.