Justin Bieber Disappoints Middle-East Beliebers With Cancellation Of Oman Concert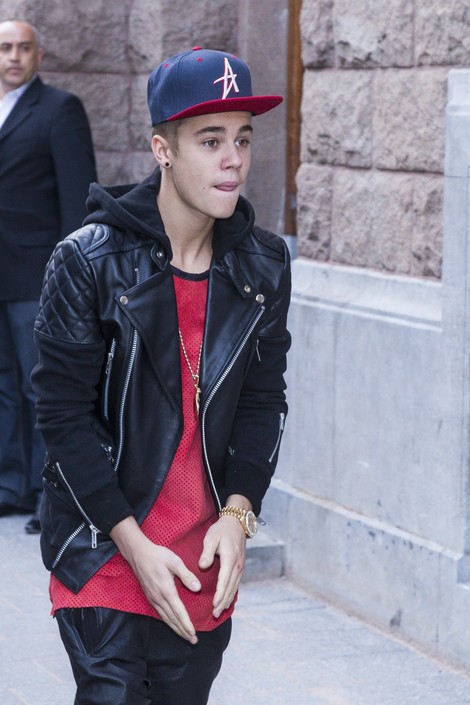 Justin Bieber has disappointed fans in the Middle-East after canceling his upcoming concert in Muscat, Oman.

Justin was due to bring his Believe Tour to the capital city on May 6, but the date has now been scrapped in favor of adding a second date in Dubai in the neighboring United Arab Emirates. Fans have been offered refunds on their tickets or may exchange them for seats at the second Dubai show on May 5. Unfortunately that means about a five-hour drive and crossing an international border.

Alive Entertainment, which is promoting the upcoming shows, released a statement reading, "(We) regret to announce that the Oman show (on the Believe tour) will no longer take place... due to overwhelming regional demand, a second show in Dubai has today been announced for May 5th."

The overseas leg of Justin's tour has been anything but smooth so far, with the singer coming under fire for being late and threatening a photographer, among other reasons; and last week he caused an uproar over comments left in the guest book at the Anne Frank House in Amsterdam, Holland.

"Truly inspiring to be able to come here. Anne was a great girl. Hopefully she would have been a Belieber," Justin wrote.

Bieber was accused of trivializing the visit and making it all about himself, which talk show host Conan O'Brien poked fun at Monday night on his show.

During his opening monologue, the host shared some of Justin's thoughts about other historical figures like Joan of Arc, Martin Luther King, Jr. and Jesus.

Check out the video below...