Justin Bieber Could Be Fined For Tattooing Without A License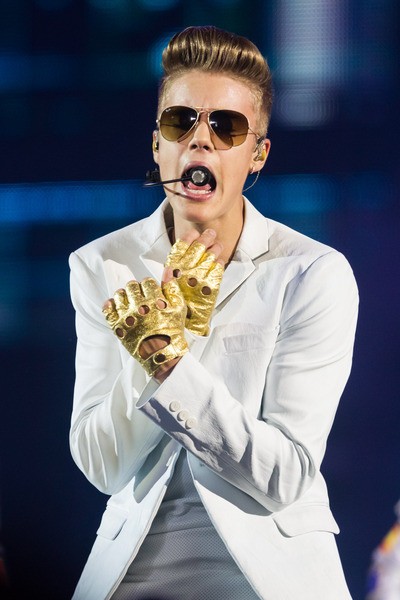 Justin Bieber is causing trouble again, and this time it's for reportedly illegally tattooing celebrity tattoo artist Bang Bang last summer with a picture of a muscle-bound mouse and the word "swaggy" next to it.

Bang Bang defended the singer, telling Celebuzz: "I'm like a needy fan, I want a 30-minute autograph. That was his design. It was anything he wanted. It's his cartoon character. It might be the only thing he knows how to draw."

He added, "It's kinda my thing, I'm always asking celebrities to tattoo me." Stars including Chris Brown, Katy Perry and Rihanna have all reportedly tattooed the artist.

However, there's this pesky little thing called a tattoo license, which Bieber doesn't possess. But Bang Bang doesn't care.
"There are people in New York with a tattoo license that don't know their ass from their elbow. He did the tattoo under the supervision of a very capable teacher… me," he explained.
The pop star could be faced with a $2,000 fine over the illegal ink, according to the New York Daily News.
It seems no matter what Bieber does these days it's being critiqued and analyzed by the media. Last week his pet monkey was quarantined in Germany because he didn't have the required paperwork. Prior to that, the pop star had a raucous time in London during the UK leg of his tour, arriving two hours late to a show, going to the hospital after fainting, and parading around the city in a gas mask.
Meanwhile, his ex-girlfriend Selena Gomez is demanding he remove all footage of her from his upcoming documentary. A source told Hollywoodlife.com that Selena "just wants to move on" and "she made it clear that she does not want to be in the movie, DVD extras or anything at all."