Justin Bieber Continues Romancing With New Song 'Hold Tight'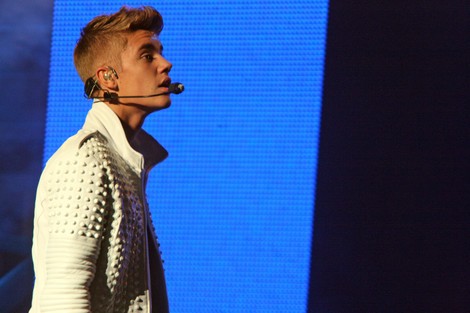 Just Bieber still has his mind on romance. The pop star released his third song for Music Mondays - and it's the third song in which Bieber sounds forlorn.
Bieber croons, "Don't let this go to your head/ But you're the best I've ever had/ Not to mention/ That thing is swollen/ You got me oh so in the trance."
In the chorus he sings, "They hold on tight/ Yeah, they hold on tight/ Ooh they hold on tight/ Them lips won't let me go/ Lips won't let me go, lips won't let me go."
His previous offerings were Heartbreaker and All That Matters, both of which had Bieber singing about a woman.
After he released the song, Bieber tweeted, "You ladies gonna take it to #1? #HoldTight ...dont let this go to your head, but your the best Ive ever had."
Hours later he responded to fans, "Reading these tweets about #HoldTight and you all are wild. Haha. Thanks. Glad you like the song. Alot. Haha."
Justin previously teased he may release more than one song a week, and it appears fans will get just that: his tune with Tyga, "Wait for a Minute," will hit iTunes tomorrow.