Justin Bieber Causes Trouble In Brazil For Spraying Graffiti On Hotel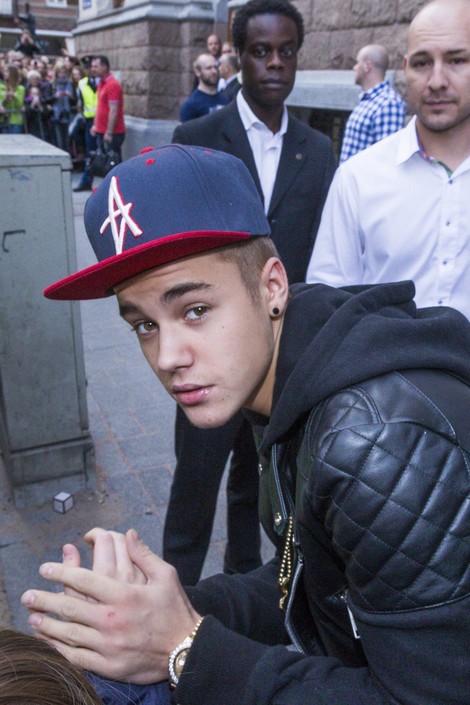 Justin Bieber was caught spraying graffiti in Brazil and could be arrested for breaking the law.
The singer was photographed defacing a hotel early Tuesday morning, and police then reportedly visited the singer at the mansion he rented during his tour stop in Rio De Janeiro. The pop star had already left the country so police were uanable to apprehend him.
Bieber, some friends and his bodyguards drew a series of cartoon-like images and phrases such as "Beliebers 4 life" and "respect and privacy" on a private property in the upmarket area of Sao Conrado.
Local newspaper photographers tried to catch him in the act and were attacked by Bieber's crew. One claimed security ripped clothes off his body while another says his car was pelted with bricks.
Bieber could be arrested the next time he enters Brazil and could face up to one year in jail for his actions.
Meanwhile, over the weekend the singer was spotted leaving the Centauros brothel in Rio de Janeiro and two women from the establishment were brought back to his hotel separately.
Stay classy, Justin.