Justin Bieber Borrows Chris Brown's RV For Getaway With Selena Gomez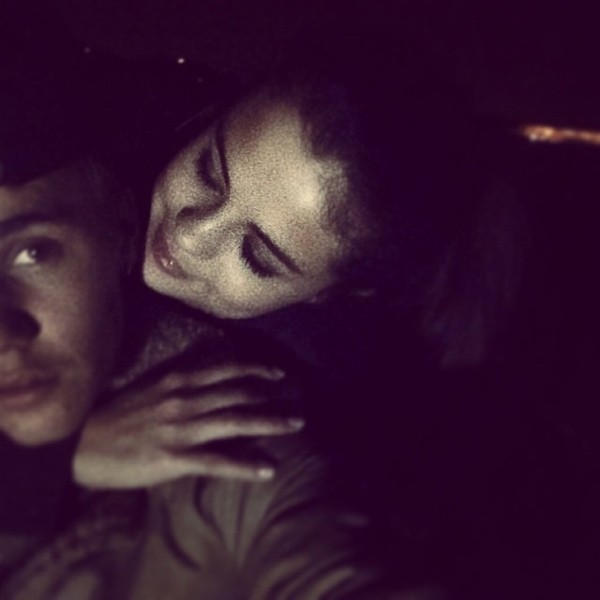 Justin Bieber reportedly borrowed his pal Chris Brown's RV for a romantic getaway with his off-again, on-again girlfriend Selena Gomez last week.
The singer recently posted a photo of himself with Gomez on Instagram with the caption, "Love the way you look at me" and took a trip with her to hang out at the KOA Kampgrounds near Santa Cruz. They hung out in Brown's camper, which is reportedly worth $1.5 million.
According to TMZ.com, the pair rode segways together and had fun jumping on the camp's trampoline. A bystander also snapped photos of the couple riding the segways.
In addition, Santa Cruz Deputy Chief of Police Steve Clark told the Santa Cruz Sentinel that Bieber arrived in the area on Sunday and was spotted in nearby Aptos, California, with Gomez, who tried to stay undercover by wearing a blonde wig, on Monday night.
The couple reportedly went into the Seascape Beach Resort and Selena's wig fell off when they realized they had been recognized.
The singers dated for two years and first split in late 2012 before going on-off for the next few months. Gomez finally ended it early last year.
Last month Gomez canceled a month of touring in Asia and Australia, telling fans: "I need to spend some time on myself in order to be the best person I can be."
Bieber, meanwhile, recently told fans he was retiring from music, but his management later stepped forward and said the singer was just "kidding."