Justin Bieber Banned From Vienna Nightclub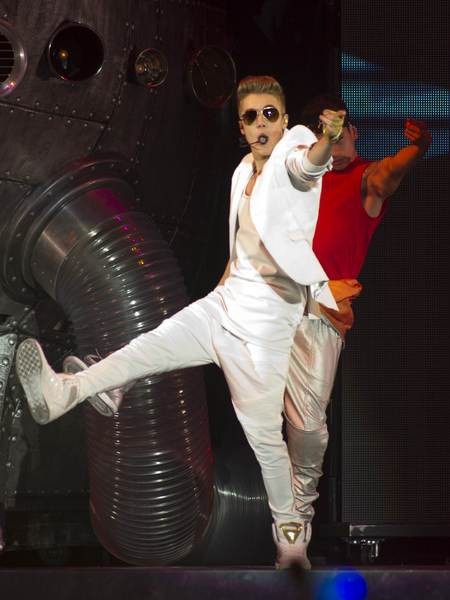 Justin Bieber has been reportedly banned from Vienna nightclub Passage after his bodyguards roughly handled and groped fans.
The Austrian Times claims that bodyguards were spotted smashing cameras, cell phones, and even groped at some of the young girls who tried to get close to the pop star. Club manager Joachim Bankel confirmed to the newspaper, "Justin Bieber is no longer welcome here."
Later that day, Bieber's concert at Vienna Stadthalle was marred by 178 fans who were treated for "hysteria" and needed medical attention. 
Earlier this year, Bieber was thrown out of a London nightclub on his birthday for trying to bring underage friend Jaden Smith into the establishment.