Justin Bieber Atlanta Protest Just A Local Radio Publicity Stunt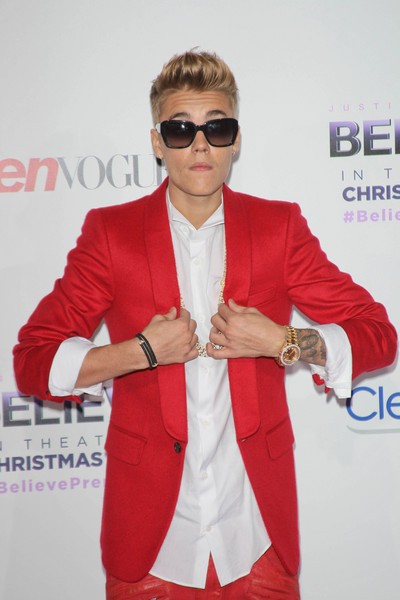 According to the Facebook page of the Buckhead Neighborhood Coalition, the folks who live in in Atlanta, Georgia's upscale Buckhead neighborhood don't want Justin Bieber moving in.

The troubled Canadian singer has been looking at properties in the area, and he's currently staying at the mansion of R&B producer Dallas Austin while he searches for the right home.

Members of the group organized a protest on Monday morning to voice their opinions on the matter, but it appears that the gathering, which made national news, is nothing more than a publicity stunt put together by radio deejays "The Other Guys" from local station WROK Rock 105.5 FM.

"As a community here in Buckhead, we have worked hard to achieve our goals and get to where we are," the Coalition's Facebook event page reads. "Justin Bieber's relocation to Atlanta can be nothing but bad for our children, as well as the community. Some can't even let their children play in the driveway without fear; he has raced vehicles under the influence, before. What's to say he won't do it again?... Please do not allow a child to ruin what we have worked so hard to obtain."

The protest was scheduled for 6 a.m. Monday morning -- an odd time, but very convenient considering that it's shortly after The Regular Guys' morning show starts.

The Facebook page was also created less than a week ago, and photos posted Monday morning show that about six people attended the protest, and the post was captioned, "The Regular Guys know good radio."
If anything, judging by the comments on the page it seems that residents are more annoyed by the radio station's stunt than Bieber moving into their 'hood.

Bieber recently revealed plans to move out of his Calabasas, Calif., gated community and into the suburbs of Atlanta. He's also reportedly planning on buying a new estate close to his Calabasas home but more private. The singer has had several issues with his neighbors, resulting from his own behavior. Some complained about his driving through the neighborhood at high speeds, and he allegedly egged one neighbor's home, which he's currently under investigation over.