Justin Bieber And Selena Gomez Thrill Karaoke Crowd With Romantic Duet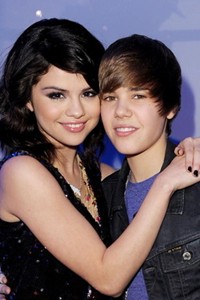 Teenage lovers Justin Bieber and Selena Gomez serenaded each other at a karaoke bar in Los Angeles on Sunday, sealing their performance with a passionate kiss.
 
The singers went public with their romance earlier this year and they're no longer shy about showing off their love for each other.
 
Gomez and Bieber headed to Lucky Strike in L.A. on Sunday night and thrilled locals with a rendition of the Kid Rock and Sheryl Crow duet Picture.
 
The stars shared a microphone for the impromptu sing-along, and video footage of the performance, posted on TMZ.com, shows the Baby hit-maker taking Gomez in his arms as they finish the track - before passionately kissing her as the audience cheers them on.