Justin Bieber And Selena Gomez Spend Day Together In Malibu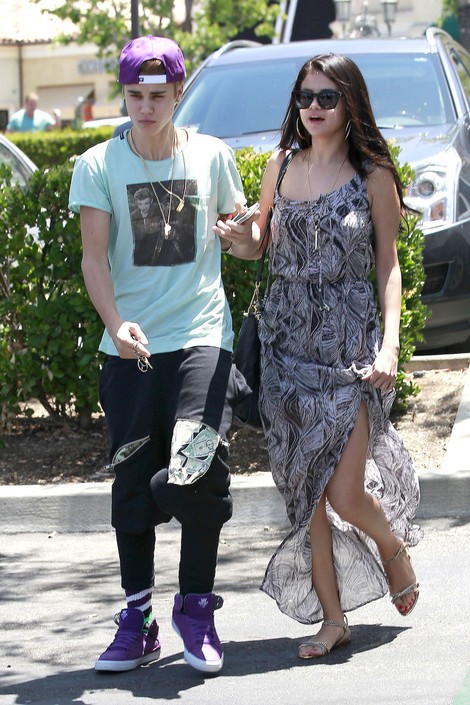 It appears Justin Bieber and Selena Gomez aren't too worried if people see them together anymore. They were spotted hanging out all day Monday and at a busy club that evening.
TMZ reports the former (and maybe current) couple enjoyed a day at the beach in Malibu with some friends, took a ride on Justin's Can-Am Spyder, and partied the night away at Bootsy Bellows in West Hollywood.
The two were reportedly celebrating the birthday of pal Alfredo Flores, but all eyes were on them and wondering if the reunion was for real.
Justin made headlines recently when he uploaded a photo of himself in Selena's arms with the headline "Our love is unconditional." He later deleted the picture.
It was also believed Selena was calling out to Justin in a recent video she shared saying, "I will always love you." However, that turned out to be the singer simply performing vocal training with coach Stevie Mackey - can you tell the Internet wants these two back together?
At least it appears the two don't mind spending time together again, but it might be a while before we learn they are dating again.