Justin Bieber And Selena Gomez Reuniting After Spending Fourth Of July Together?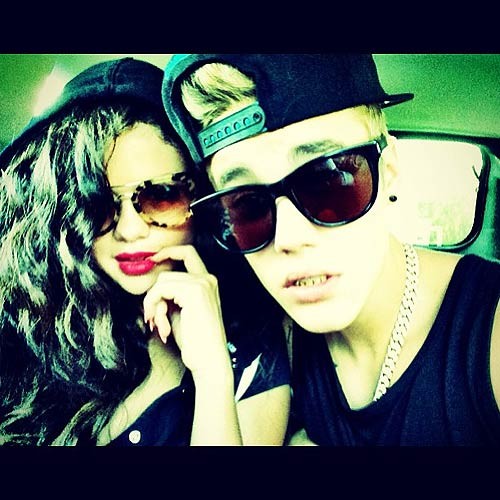 Justin Bieber posted an undated photo of himself and on/off girlfriend Selena Gomez on his Instagram page on Thursday, sparking rumors that the couple is back together.

Both stars were spotted together at a Fourth of July party, where a guest said the two stars "arrived holding hands" and were "in a great mood," according to Us Magazine.

Bieber captioned the photo "#Heartbreaker," however, he also posted the artwork for his new single of the same name the day before -- perhaps revealing that he and Selena really are done, because the lyrics sound an awful lot like he wrote the song about her.

"Oh, she's telling me to get it / But, girl I don't want it. / I don't want you no more. / That's why I'm saying / I can't take it no more. / All these paps / all these girls / knocking on my door," he sings. "Heartbreaker, you didn't get the best of me. / I hope you're happy now. / You made me cry, / but do you know the real reason why?"

That girl who made him cry may be Selena, as she explained in an interview with David Letterman in March that she did leave him teary-eyed when the couple split last fall.

Letterman told her, "Now, the last time [Justin] was on... he and I got into a conversation and I -- he said something and then I said something, and then he said something and I said something, and... I made him cry."

Selena giggled after, adding, "Well then, that makes two of us!"